Child Car Seat Inspections
The Orchard Park Police Department conducts child seat inspections for parents or other drivers seeking assistance with child restraint seats. Officers and Public Safety Dispatchers who are certified car seat technicians will inspect the installation of the car seat and instruct the caregiver on the correct installation techniques. Inspections are generally done by appointment only. You can request an appointment by completing the form below. We also hold Car Seat Check Events throughout the year that are open to the public. These events are posted on our Facebook page and on the website.
This service is provided free of charge.
Anyone interested in scheduling an appointment should complete the form below or call the Police Dispatch Non-Emergency telephone number at 716-662-6444. You will be placed on a list and called in order based on the date of request.
New York State law requires all children to be restrained in an appropriate child restraint system while riding in a motor vehicle, until they reach their eighth birthday.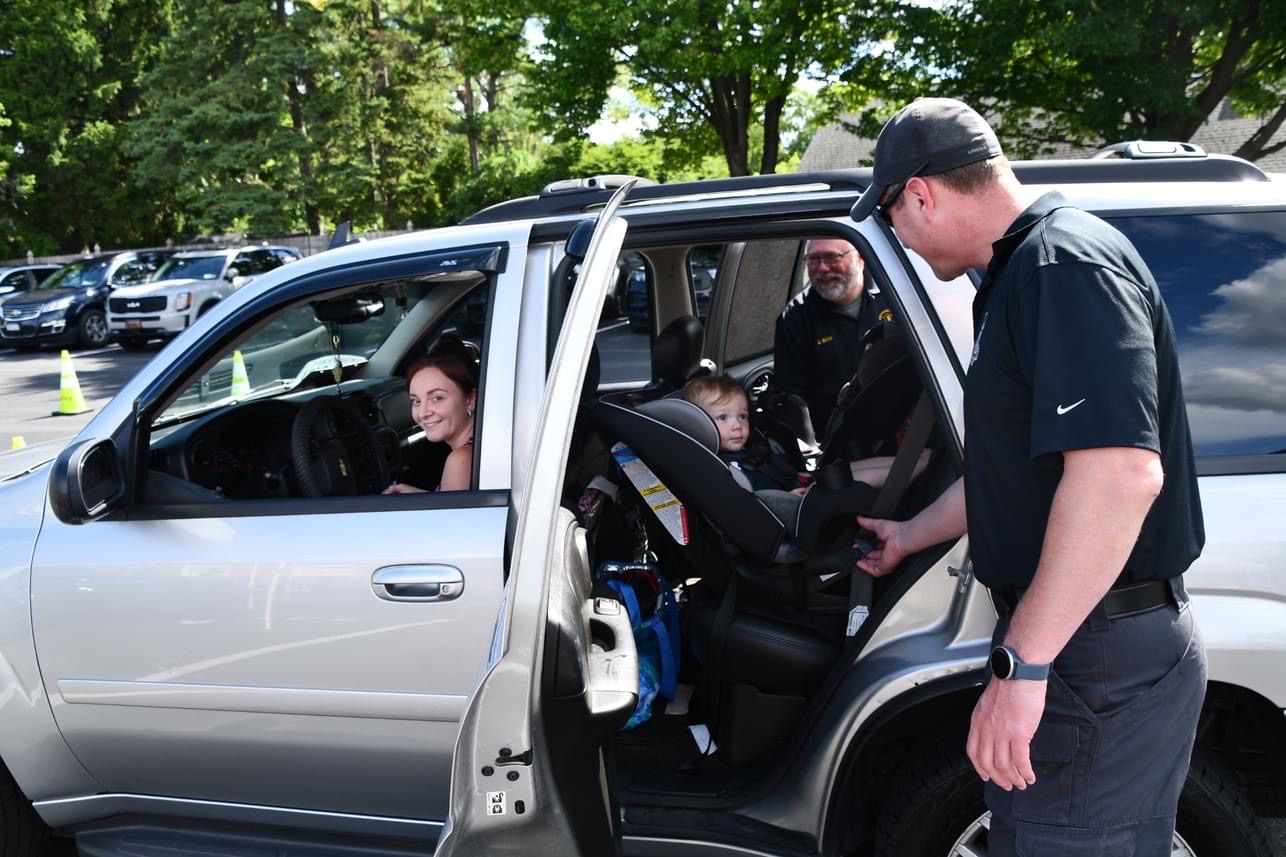 Child Car Seat Inspection Request Form
Safety tips for specific seats and age groups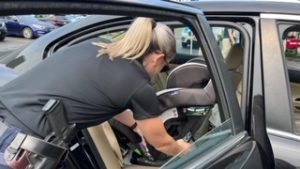 Rear-Facing: Infants and toddlers should ride in a rear-facing car seat for as long as possible, but at least until the age of 2. If a child outgrows the weight or height limit of the seat, then a convertible or all-in-one car seat should be used in the rear-facing position until the child outgrows the weight or height limit set by the car seat manufacturer.
Forward-Facing: Keep your child in a forward-facing car seat with a harness as long as possible, up to the highest weight or height allowed by the car seat manufacturer.
Booster Seats: Use a belt positioning booster seat when your child's weight or height is above the forward-facing limit for the car seat. Keep your child in a booster seat until the lap and shoulder belts fit properly, typically between 8 and 12 years old.
Seat Belts: Use a lap and shoulder belt when the seat belts fit your child properly. The lap belt should be low and snug across the upper thighs and the shoulder belt should lie across the middle of the chest and shoulder.
All children under age 13 should ride in the backseat.